Island Paradise Yoga Retreat
Location : Tenerife, Spain
JOIN COLE CHANCE & JACQUELYNN ST.PIERRE
on a deep dive into your yoga + meditation practice on the island paradise of Tenerife.
YOGA ASANA + BREATHING PRACTICES + SELF-REFLECTION + MEDITATION + RELAXATION + THAI MASSAGE + SOUND JOURNEY + HIKING + DELICIOUS HEALTHY FOOD + EXPLORING LOCAL VILLAGE + BEACHES + CONNECTION WITH LIKE-MINDED FOLKS
Sicilian Summer: A Creative Writing & Yoga Retreat
Location : Danena Estate, SICILY
There are some places you may have missed though you've yet never quite known... Sicily is one of these places.
It is the isle of myth, passion, and intensity.
Sicily, it is said, has produced more writers than anywhere else in Italy as it is a muse that seems to dance itself across time steeped in mystery, enchantment and unwavering beauty. This is the isle where golden light, winding roads, fruit trees, wildflowers, rolling hills, mountain ridges and turquoise seas blend together as softly as the hues in an oil painting.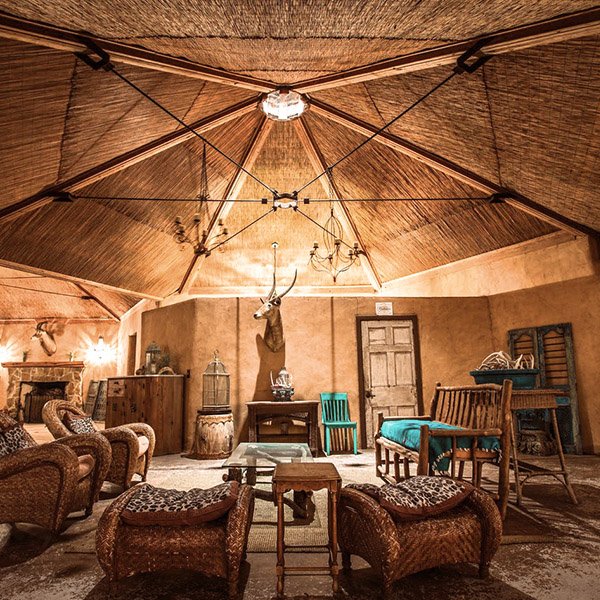 The Gathering: A Yoga & Creative Writing Retreat
Location : THREE POINTS RANCH, TEXAS
There are some places you crave where time seems to pause – places where stress falls away and the stillness feels safe and nourishing. Places steeped in fresh air and open skies, tucked away from the crowded world. This autumn, Cole Chance and Victoria Erickson are taking you deep into the heart of one of these oasis, in the nurturing cradle of Texas Hill Country.
This human experience is endlessly fascinating when we give ourselves the space + permission time to explore.
I strive to create retreat containers that assist to rattle our perspectives, shake up beliefs, and meet ourselves again…. freshly + sweetly.
I would love to support in cultivating that space for you.
What if I'm not very good at yoga or a complete beginner?
· Fear not my dear! This is my most asked question and actually the majority of the attendants are closer to the opening of their yoga journey …. though it is designed for all levels.
· My aim when offering a retreat is to create a space to deepen your practice, to dive into your inner emotional landscape, and to support you in discovering the unique expression of your own practice …so you can take it home with you!
· And yoga is so much more about the postures! I strive in my retreats to offer the opportunity for a holistic immersion experience in all of the aspects of yoga…the physical, mental, emotional, and spiritual.
What if I'm not very flexible?
· While it is a common misconception that you must be ultra flexible in order to be a yogi, flexibility is absolutely not a prerequisite. My retreats are not focused on achieving fancy postures or doing the splits. While we will dive into daily asana classes(all-level), my main goal during retreat is for your to explore the nature/ culture we are in, create meaningful connections with other participants and to develop a stronger, more loving relationship with ourselves.
· But back to the asanas (postures)…Myself and the other teachers are here to support and assist you at whatever stage you are at – in your physical as well as emotional wellbeing. So forget the wild poses you see in the media – where you are is a perfect place to start!
What will the yoga be like?
· There will be 1-2 physical classes a day depending on the schedule of our other adventures. Morning classes are are typically more movement based, while in the evening we invite more cooling aspects in. No retreat is ever the same in the offerings, but you can expect both movement and relaxation. What stays consistent is that everything is encouraged but optional! Part of the practice of yoga is learning to create a close relationship with ourselves – listening to when we need to go a bit further and when we need to take a step back.
What is the schedule like?
· Please refer to the individual retreat website for a more detailed layout of your journey but I strive to create a balanced mix of cultural explorations, yoga/meditation workshops, and lounge time! Everything is encouraged but optional …listen to you!
What will the food be like? (I have allergies)
· All the food served on our retreats is colorful, plant-based, vegetarian/vegan, and as local + organic as possible. Please let me know dietary requests and we can usually cater for most requests.
Is there an age limit for your retreats?
· Nope! There is no age limit !. What I hope is that you are an easy going + curious individual who is open to connecting!
· Tribe ages span from teens to 60s! There is such beauty in spaces where we learn from each other across generations (and not enough of them!) So please come and feel welcome to share + absorb from each other.
What if I come by myself?
· I am continuously blown away how a group of strangers can come together and so quickly drop into family- and actually most of our guests come by themselves! People come from all over the world with diverse ages, backgrounds, and lifestyles. While so many things are seemingly different, the bond created over exploration, connection, and yoga is incredibly beautiful. I absolutely love when I see people who met on retreat connecting somewhere in the world years later! Many an incredible bond has been forged (and even some love stories!) Come by yourself + leave with a tribe!
What's included/not included?
· Included in your retreat: Daily yoga/meditation, all workshops + classes, group excursions, a plant-based cuisine and all group transport once you have arrived to the initial meeting location.
· Not included in your retreat: Airfare, traveler's insurance (recommended), cost of tourist visa on arrival (if retreating out of the country), juices/smoothies, airport pickup (transport can be arranged at cost of taxi only), airport drop-off, independent ground transportation (motorbike, scooter, bicycle, rental), additional activities, lessons, tours, excursions (there will be some free time) and massages/souvenirs.
What do I need to bring?
· Each retreat location will differ slightly, however, here is a general list of essential items to bring: a yoga mat, comfortable clothing for yoga practice (clothing that you can layer are great for all weather conditions!), a blanket/shawl, sandals, walking shoes, journal, a good book, headphones, toiletries, earplugs, bathing suit, playfulness, and curiosity!
Do you offer a payment plan?
· I am happy to work with you in creating a payment plan to make the journey more supportive for you. Please inquire to discuss payment plan options.
Payment information:
90 days from start of program – 50% of your total payment in
45 days from start of program – final balance due
If you pay through US bank transfer on WeTravel there is no charge. To use CC it is 2.9% for Visa, MC, and Discover or 3.9% for AMEX.
When should I book my flight?
· Please do not book your flight until your registration is completed and secured through our website. Once you have received an email confirmation you are safe to book your flight!
What if I need to cancel?
· Your deposit is non-refundable and is due upon registration. You may receive a 50% refund of retreat total (minus deposit) if canceled three months in advance. After the three month mark, payments are non-refundable. Travel insurance is highly recommended! No one plans on having to cancel an epic journey but life happens and insurance can help recoup cost for the retreat and your flight. Don't always play it safe, but in this case, DO! We Travel offers a wonderful travel insurance but please do look around as well.
Are gratuities included?
· Gratuities and tips are not included during your retreat. If you'd like to support staff members and drivers you may do so at your own discretion. Staff members and drivers work hard to make your experience pleasant so tips are always appreciated.
Do I need immunizations/vaccines and a visa to travel?
· Please contact your nearest travel clinic for the latest requirements in the location you are visiting. This pertains to all out-of-country retreats! It is your responsibility as a traveler to obtain all required immunizations/vaccines and travel documents (including visas) before arriving to the retreat!
STAY IN THE LOOP
SIGN UP TO MY NEWSLETTER